Principal Profile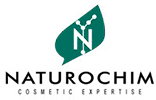 www.naturochim.com
Principal Overview
Although the trend is to use natural products in diet, medicine, and cosmetics, we know that Nature cannot provide all the ingredients necessary to make the sophisticated creams, gels, powders, etc. required by customers. A little help from chemistry will always be needed.
NATUROCHIM will try to reconcile Nature and Chemistry with a carefully selected variety of products.
NATUROCHIM designs and manufactures its own line of vegetal ingredients that are distributed worldwide through a network of local distributors selected for their cosmetic expertise and reactivity.
NATUROCHIM 's line of products includes the following ingredients: natural and organic oils from the southwest of France that have extraordinary, fruity fragrances; a full line of natural butters, and unique 99% organic butters.
In addition, NATUROCHIM is very much aware of the regulatory issue, and has acquired a support in order to keep updated with all the changes in the Cosmetic regulation. This will ensure the customers of getting all the information needed to constitute the Cosmetic dossier.
NATUROCHIM is constantly on the lookout for new trends and the demands of the market in terms of ingredients and new technologies. Consequently, the line is constantly growing in order to satisfy customers. Should you be looking for an ingredient, please do not hesitate to question us or our distributors.