Principal Profile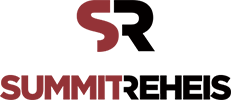 www.summitreheis.com
Principal Overview
SummitReheis has the solutions that help create successful antiperspirants, and we're constantly bringing next-generation actives to market, with an expert staff and two state-of-the-art US production facilities.
SummitReheis merges the strengths of two longtime industry leaders: Summit Research Labs, Inc. and Reheis, Inc. With over 100 years' combined experience, we are positioned at the leading edge of antiperspirant innovation.
SummitReheis is your single source for all your antiperspirant active needs. We offer the world's leading capabilities and highest levels of product quality, reliability, manufacturing capability and capacity, innovation, customer support, technical service, global and local market coverage, and supply disruption risk mitigation.